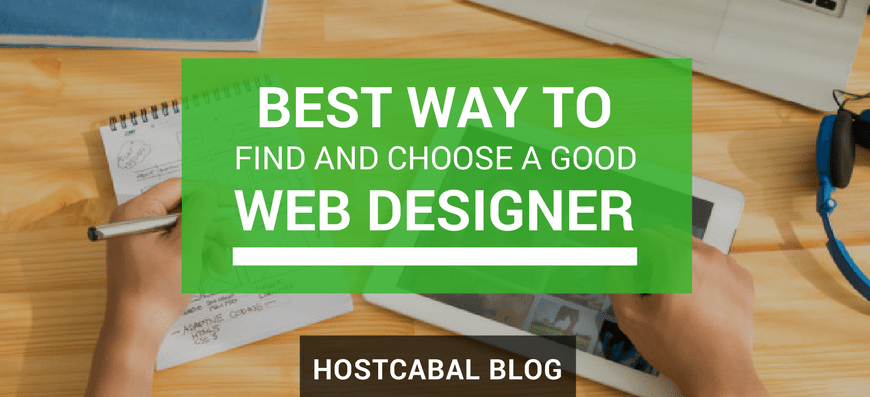 Looking to start a new website project? or update your current website? While there are many design changes you can make on your website on your own, particularly if you're using a template-based content management system like WordPress, there are times when you have to pull out the big guns and call in the professionals.
Choosing a web designer isn't a trivial decision. The industry is quite crowded and the barrier of entry is quite low. You'll want to invest time and care into finding the right designer who's most likely to achieve the design outcomes you want and justify the cash spent.
To help you find the right fit, and make a better hiring decision, we've put together the following guide touching on everything from how web designers work, to how to find them, and to what makes one designer "better" than another.
Take note of this tips to ensure your future web design project is a successful one
How Web Designers Work
First, It's is important to be clear that the title "web designer" can mean a number of things. For instance, you can hire:
A self-taught designer working on freelance projects

A designer who specializes in specific types of websites (eg, WordPress theme design)

A Professional with extensive training in web design concepts and technologies.

A member of a website design or creative agency.

Part of an agency that handles broader digital marketing needs not just web design alone
All of these different arrangements, among others, could be appropriate for your project. That's why it's so important that you spend time understanding your specific needs before you even begin searching for the right designer.
At a minimum, you'll want to ask yourself the following questions:
1. What is the scope of the project?
Are you looking to complete a full website overhaul or just a few "window dressing" updates? Will your site need to be reorganized entirely or can it retain its existing structure and layout?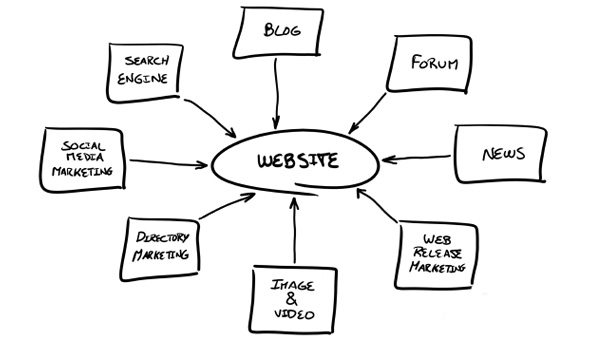 Think also about whether you'll need a provider who can offer related services. Will redesigning the look and feel of your site result in the need for new content? If so, will you handle that or will you need a web designer who writes (or who can coordinate with someone who does)? Will you need any SEO work or social media integrations performed?
If your needs are extensive or if you'll require additional services beyond your site's designs, you may find it advantageous to seek out a larger agency with a bigger staff who can support your various requirements.
2. Will You need any specialized design skills?
We mentioned WordPress design above, but that's not the only instance where the need for specialized skills may arise.
Many of today's most modern looking website designs, for example, take advantage of more advanced coding languages than some designers are comfortable with. If design elements like responsive display, parallax scrolling or headers that hide upon scrolling are important to you (and you don't want to use a theme that has these features built-in already), you'll need a designer who's up-to-date on modern standards.
3. What can You afford?
Your budget is very important. No article on website design would be complete without a discussion of price. All the bells and whistles in the world aren't worth it if you have to go deeply into debt to afford them!
Fit Small Business's Maggie Aland offers the following baseline standards for website pricing to use as a reference:
Building a website using a free Website Builder: $0

Installing WordPress on a custom domain: $41-$110 per year

Using a professional Website Builder on a custom domain: $154-$159 per year

Purchasing a professionally designed WordPress theme: $50-$300

Hiring a designer to create a custom WordPress theme: $1,000-$4,000

Hiring a web design company: $2,000-$10,000+
Certainly, these standards aren't applicable to every situation. If you're a major multinational, you could spend significantly more than $10,000 on a new website. Alternatively, you may find that your web host offers Website Builder tools that are available to you at no charge (beyond your hosting fees).
Custom coding different functionality into your site will add to your costs as well, as private developers charge anywhere from $100-$800 per hour.
4. What are your "wants" versus your "needs"?
The numbers above demonstrate how important it is that you separate your "wants" from your "needs" before seeking out a website designer.
You may "want" a custom-coded feature that automatically adds a pin to a map showing the global location of all your new clients. But if your budget for website design is just $1,000, you can see that your spend may "need" to be allocated to other priorities.
If you aren't sure how to distinguish between the two, keep this rule in mind: the needs of your customers trump your wants.
Your customers need to be able to navigate your site easily, find the information they're looking for and understand how to engage with your business further. Anything that doesn't help meet these three needs can likely be delayed until more budget to cover your "wants" is available.
5. How quickly does your project need to be completed?
Finally, get realistic about your timelines and expectations. According to WordPress developer Bill Erickson: "A typical website will take 14 weeks from start to launch. This estimate includes 4 weeks discovery, 4 weeks design, 2 weeks development, and 4 weeks of modifications."
If it's critical that your new website design is delivered faster than that, you'll need to find either an independent designer with immediate availability or an agency that can put multiple people to work on your project.
Where Can You Find a Web Designer?
The above descriptions of the different types of web designers working today will have given you some clues as to how you'll find these professionals.
Web design or digital marketing agencies are found in most major cities. Begin by searching Google for firms in your area, but don't feel limited to your region alone. Due to the digital nature of web design work, agencies around the world should be able to work with you, freeing up your search to find a firm that matches your aesthetic.

Freelancers and independent designers or developers can be found in the same way. Searching Google will take you directly to their websites for more information on their services.

You can also hire freelance designers through a number of centralized services.

Upwork

,

Guru

and

Freelancer.com

provide access to a network of freelancers who bid to complete your project. Sites like

99Designs

let you solicit designs from multiple freelancers and pick your favorite result.

Fiverr

and other low-cost marketplaces can be used to complete small website design tasks quickly.
Your web host may also be able to connect you to design resources, from a built-in Website Builder tool to personalized design services available for an additional fee.
Learn more about the HostCabal web design services or call us on 855-617-4413 to discuss the scope of your project.
Don't forget about referrals as well. These days, you likely know many people who have their own websites. Reach out and ask how they created their designs. They may be able to refer you to a website designer you'll love.
What Makes a Good Website Designer?
As you're investigating all of the different options described above, it can be difficult to narrow your search down to the exact right designer. While we can't make up your mind for you, we hope the suggestions below will help you make your final decision.
A good website designer should:
Be up-to-date on modern website trends and technology

Be able to use this knowledge to find the best approach for your project

Be comfortable working within your budget requirements

Understand what your business does and what your position is within your industry

Be willing to listen to your suggestions and feedback

But also be willing to stand up for your customers' best interests, based on their experience

Understand your aesthetic and design preferences (and, if possible, have worked on sites in the past that have the look and feel you're trying to achieve)
Ultimately, there's no one "right" choice. It's far more likely that you'll find many web designers whose work you like, and that you'll then have to make a decision based on budget, timelines, proposals and even just gut feelings. If you've done your homework, however, this should be more than enough to help your business achieve the website design of your dreams.
What other tips can you offer on finding and choosing a web designer? Leave them in the comments below to benefit the entire HostCabal community: